Rising to the challenge at John Radcliffe Hospital
MTX delivered Oxford University Hospitals NHS Foundation Trust's new Oxford Critical Care unit (OCC) at the city's John Radcliffe Hospital using MMC.
The building was originally envisaged as three storeys, but the Trust quickly realised that it needed to be taller, and we worked closely with them to ensure the building met their new requirements.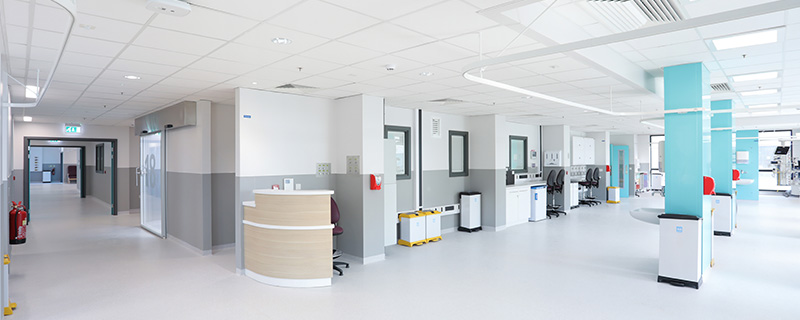 John Radcliffe Hospital's original three-storeys increased to four and then five, the size of the foundations, M&E services and other elements inevitably changed. More fundamental was the issue of the steelwork used for the building.
The frame of a five-storey building requires special Execution Class Three steel. That means all of the steel must be from the same production batch and manufactured with welding and cutting to tolerances as low as 1mm by a trusted MTX partner. That normally adds three months to a programme duration, but we accommodated the change within a slightly revised schedule.
A five-storey building also requires two stairwells to meet safety standards, so we devised a design solution that effectively integrated the new OCC with the adjacent recently refurbished Trauma building – enabling the two structures to each have access to the other's stairwell, meeting planning and safety requirements.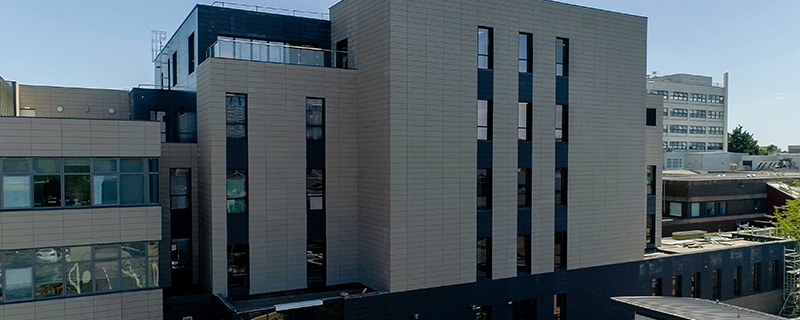 MTX had the resources to ensure that the project was still completed in just 15 months – half the time it would have taken using conventional build methods. But it is worth remembering that adding one or two extra floors onto a building after the initial design has been finalised does not just add another chapter to the tale of that building – it creates a completely different story!
We are pleased and proud that, through excellent collaboration and teamwork between the key project partners, the scheme has progressed smoothly. The end-result is a high-quality new building from which Oxford University Hospitals NHS Foundation Trust can continue providing first-class critical care, but from a considerably more spacious, adaptable, light, and generally more fit-for-purpose, environment. It is also especially notable in likely being the largest healthcare facility completed in England to date using Modern Methods of Construction.